YOGA: Strengthening and Mindfulness with Shiela
Presenter:
Sheila Caldwell, Co-owner of Ananda Yoga
Registration:
None required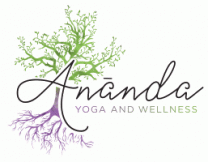 This video is led by Sheila Caldwell, co-owner of Ananda Yoga and Wellness.  The studio was created to provide a safe space for our community to learn, grow and transform. Inspired by our tradition of Kripalu, our studio honors the traditional aspects of yoga, mindfulness and meditation. Our intention is to create an authentic experience for both new students and experienced yogis. With a team of skillful, like-minded people, we have developed a range of offerings for our community. Both early morning and after work classes give people a span of options to come to center. Ananda, the Sanskrit meaning for bliss, also provides other wellness practices for the mind, body and soul. Whether you come for yoga, health services or workshops, come to find your bliss.