Virtual Presentation with Author/Illustrator Kevin Hawkes
Presenter:
Kevin Hawkes, Author/Illustrator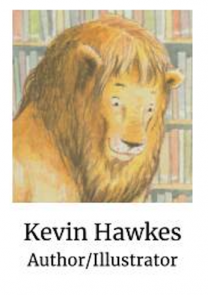 Bring Kevin Hawkes to your classroom.   Pre-recorded presentation, live zoom Q&A and snail mail class pen pal options all available.  Let us match the program to meet the needs of your organization.  Please email us for more pricing and more information.