Self Paced Teacher Professional Learning Experience - Findings from the Field
Offered by:
Gulf of Maine Research Institute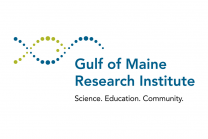 Students across Maine and New Hampshire, including students working from home this spring, are enhancing their science learning through their participation in the Findings from the Field scientific community. This journal of students' ecological and environmental research features a format focused on developing scientific observations, the Nature Note. Join us in a self-paced professional learning opportunity that takes you through the steps your students will experience when creating a Nature Note. This will prepare you to run the Nature Note curriculum in your class and contribute to the Findings community through engagement in resources and reflective thinking. Materials will be available as of March 15.