Self Paced Teacher Professional Learning Experience - Citizen Science
Offered by:
Gulf of Maine Research Institute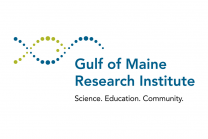 Whether students are learning remotely or in the classroom, they can be a part of active, real research about the changing ecosystems around them. GMRI's Ecosystem Investigation Network hosts a growing set of citizen science projects investigating the changing ecosystems across the Gulf of Maine Watershed. We invite teachers across the region to engage with these citizen science projects as their students would through this self-paced professional learning opportunity. They will share reflections, plans, and resources with other participants. Materials will be available as of March 15.