Regional Teacher Communities
Offered by:
Gulf of Maine Research Institute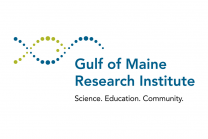 In addition to professional learning events, GMRI currently supports ongoing professional learning through five Regional Teacher Communities (RTCs) across Maine. These peer learning communities gather fifth-eighth grade STEM educators looking to bring more authentic learning to their classrooms. If you are not currently involved in an RTC but are interested in learning more about them, you can express that interest using the form link below.