Rainbow Ball Weekend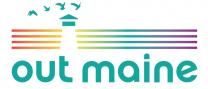 Camp Wavus, Jefferson, ME
April 29 – May 1, 2022
Grades 8 – 12
$50 registration fee, scholarships available.
Looking for a reason to dust off your instrument, get dressed up, and play some games all while connecting with your peers?!
Rainbow Ball is a weekend-long experience for LGBTQ+ youth to safely express themselves in a variety of forms, while gaining team building skills. And yes, there is a talent show if you're ready for the stage and an LGBTQ+ safe prom!
FMI please email info@outmaine.org or call 800-530-6997.