OUT Maine Youth Support Group (Fruit Loops)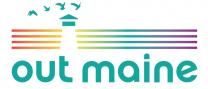 Wednesdays 3:30- 4:30pm on ZOOM
Ages 9-12
FREE!
Although the pandemic is putting some of our most beloved youth programming on hold, that won't stop us from running weekly youth groups for our youth!
Youth hang out, enjoy workshops, play games, and connect in this age of isolation with LGBTQ+ peers!
Even if you can't commit to coming weekly, or don't know if this is your jam, come try it out- it's only an hour!