Online Music Lessons
Offered by:
Modulations Therapies, LLC
Presenter:
Carla Tanguay, Board Certified Music Therapist
PreK-Grade 4
Grades 5-8
High School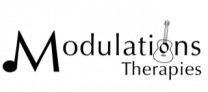 We help students of all ages develop a love of music in a creative and fun atmosphere. We understand that people learn differently, and are specialists in making music accessible and positive for everyone. We believe that music should be enjoyable and available for everyone, no matter your age, ability, or physical or learning differences.