LGBTQ+ Staff Trainings for Student and Family Support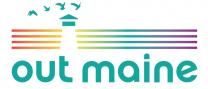 Training Options
Creating welcoming and inclusive schools: Supporting and advocating for Lesbian, Gay, Bisexual and Transgender students (1.5 to 2 contact hours)
Wondering what you can do to do to create a more welcoming and inclusive school environment? How to better support transgender and gender non-conforming youth in your school and how to advocate for their rights? Come to this workshop to get the critical information you need to be a good ally for these students. 
Topics will include:
The realities & risk factors these youth are facing in their daily lives;
Protective factors to support transgender youth in schools;
Key things you need to know about the law when advocating for their rights and equal treatment including names, pronouns, bathrooms and facilities, and other important factors;
Steps towards making your classrooms and schools more welcoming and affirming.
You will come away armed with knowledge and tools you can use to help these at-risk youth and resources available on an ongoing basis.
Supporting LGBTQ+ Youth in Schools & Communities (3 contact hours)
This training is designed for anyone that works with LGBTQ youth in any capacity. Participants will learn about the realities facing LGBTQ youth, risk and protective factors, terminology and the importance of correct pronoun usage, and how to create a welcoming and affirming environment.