An Introduction to Community History for Teachers
Registration:
Required, Contact Kathleen Neumann, Manager of Education and Public Programs with your questions and inquiries,
Click here to register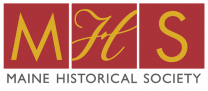 Available year round
Free of charge
FREE TRAINING FOR MAINE MEMORY NETWORK!
A Maine Historical Society educator travels to your school to introduce teachers to the Maine Memory Network, our statewide digital museum. Sessions include a hands–on demonstration of the website and discussion of opportunities for teachers and their students to explore the history of your community.
These sessions last about 45 minutes and should be held in a computer lab or classroom with Internet access. We are flexible and can schedule demonstrations during class periods, department meetings, in–service days, and before or after school.