Finding Katahdin: An Online Exploration of Maine's Past
Platform:
Website Resources
Registration:
None required
PreK-Grade 4
Grades 5-8
High School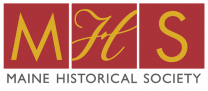 Finding Katahdin Online is a comprehensive resource for teaching Maine Studies that includes primary sources, lesson plans, and other activities. This resource is made possible through a partnership between the Maine Historical Society and the University of Maine Press.
Finding Katahdin Online complements Finding Katahdin: An Exploration of Maine's Past, a comprehensive Maine Studies text book developed and published by the University of Maine Press for Grade 7-12 teachers and students. While designed to complement the text book, Finding Katahdin Online includes much material that will be useful to teachers who don't have access to the book.