Engaging Learners with Forest-Based Activities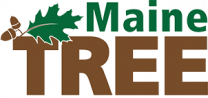 Join Maine TREE's new Director of Education, Jessie Rack, for a series of interactive 30-minute workshops geared to provide fresh tips, tricks, and tools for educators. Drawing from the standards-aligned forest-based Project Learning Tree curriculum, these sessions will discuss adaptations to remote, hybrid, or in-person learning – all in a fun, hands-on format.
The workshop series will begin on March 4th and will take place every other Thursday from 3:30 to 4 pm via zoom. Participants can sign up for an individual session, or the whole series! Each session will be recorded and archived for those who can't attend live.