College of the Atlanting Tutoring
PreK-Grade 4
Grades 5-8
High School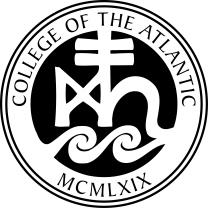 Schedule sessions with College of the Atlantic students
College of the Atlantic undergraduate Remote Learning Assistants are offering online tutoring and enrichment opportunities to support those from pre-k through retirees, in the form of beginner conversational Spanish sessions, AP test prep, arts and crafts, and more. In addition to supporting young learners as they adjust to working online, these young people are offering a variety of ways to support anyone who wishes to use this time at home to learn a new skill, gain new knowledge, or increase understanding of the world just by having a conversation. See some of our offerings below, and please reach out if you have an idea or "wish" that you'd like to run by us.
1:1 Guidance: One-to-one guidance through your academic work; this is a one to five times a week touch-base person for students in grades 1 through 12. Your COA assistant may help with organization, finding resources, and just generally managing remote learning by checking in regularly with the learner. The days and times for these checkins will be determined through a family and COA Remote Learning Assistant conversation.
Tutoring with Cassie: Cassie's experience ranges from tutoring third graders to preschool teaching, middle school ELL teaching and lesson planning. She will be available for any academic, motivational or organizational support for students adjusting to remote learning from tutoring to general check in's, first through eighth grade. Scheduling and goals for students will be determined by open dialogue between the student's family/home support, teachers and Cassie. 
Beginning Spanish with Sophia - help with homework, vocabulary words, Spanish verb tenses, and easy conversation
Spanish Enrichment with Micaela and LIza: Multigenerational beginning conversational Spanish with two instructors, one a first language Spanish speaker! We will meet Friday's at 2:30pm,but we can discuss the schedule if this doesn't work for you
Arts and Crafts Enrichment with Brenna: Come learn a new skill and get creative with Brenna, a COA senior focused on art education. Courses may include knitting, weaving, ceramics, felting, printmaking, drawing and painting! Lessons will be based on an initial zoom meeting to discuss interests and goals. K-12. Available: Monday mornings, Wednesday afternoons, and/or Friday afternoons.