Beginning the Journey of Nonviolent Communication (Nov 15 - 19)
Presenter:
Leah Boyd, Certified CNVC Trainer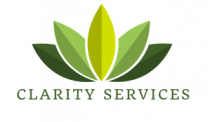 This 12.5 hour training offers the basic skills of Nonviolent Communication along with some of the neuroscience that makes it so effective in building strong sustainable relationships with family, friends, colleagues, students and ourselves.
Nonviolent Communication helps us see that Universal Needs is a key to understanding ourselves, others and our place within the web of life.
We will explore
~ the key roadmap of Nonviolent Communication (as developed by Marshall Rosenberg)
~ what in our physiology generates reactivity
~ how to bring both brain hemispheres into kindness and cooperation
~ how to stay true to ourselves while compassionately interacting with others.
Registrants must be willing & able to print their own handouts. PDF files will be provided after registration.
Schedule:  Nov 15 - 19, 2021 9:00 - 11:30 daily