Google Classroom, Getting Started Tips and Tricks
Presenter:
Tera Ingraham, SAD44 Educator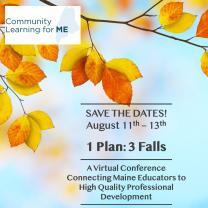 Audience: Anyone that wants to use Google Classroom.
Description: This session is great for everyone that uses Google Classroom or wants to learn how to use Google Classroom. There will be an opportunity to: Learn how to set up Google Classroom Learn better ways to organize assignments ( I will share a Google Assignment Tracker template) and share how I use Google Keep. Make assignments more engaging Make assignments easier for students to understand and find in the classroom. Share ideas with each other Learn about other online applications that integrate with Google Classroom.