OUT Maine Goes Live on the Lake Oct 1-3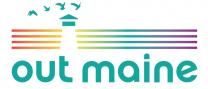 OUT Maine Goes Live on the Lake
Camp Kieve – Nobleboro, ME
October 1-3, 2021
Grades 8 – 12
$30 registration fee, scholarships available.
Jump into fall with a chance to find community, express who YOU are, and GO LIVE with OUT Maine after a hard and isolating year! 
Join us for a weekend of scavenger hunts, fun projects that range from binder measuring to slaying our stress (SOS!), an optional talent show and delicious food at Camp Kieve.
FMI about the weekend please email inga@outmaine.org or call 800-530-6997.